$99.95
RRP:
$119.95
(You save

$20

)

Quick Summary
Padded Seat (Vacuum Packed for Delivery)
Waterproof Oxford Polyester Canvas Material
Good for Outdoor Use
Sensory Swing
Capacity: 80kg
Length: 1.4m
Width: 0.7m
Red and Yellow Waterproof Outdoor Sensory Swing Pod Chair
Item Description
What makes this swing special is that it's made from waterproof Oxford Polyester material. Most sensory swings are made from cotton, which is fine for indoor use, but they should be kept away from moisture. This one is perfect for outdoor use.

The Oxford material is visually similar to cotton, except that it's more shiny and feels more similar to tent canvas.

Other than the waterproofed material, the swing offers the same benefits as a cotton swing, that it wraps around the child in a soothing manner. This makes it popular with child occupational therapists and children with autism or sensory disorders.

When hanging outdoors, a tree strap is often a convenient option to hang with. If you have a strong tree or horizontal beam to hang from, you simply loop the tree strap over it, then connect the swing.

The other common hanging option is to install a screw hook, such as is included in our hanging kits. The hanging kits include a screw hook, S-hooks and chain for adjusting the hanging height.

The material is bright red and yellow, and can support up to 80kg and it measures 140x70cm.

Looking for gift ideas? This swing makes a great gift for a child with autism, though other kids can use it too. They usually love it.
Specifics
| | |
| --- | --- |
| Weight Capacity | 80kg |
| Length | 1.4m |
| Width | 0.7m |
| Weight | 1.0kg |
| What's Included | Sensory Swing |
| Material | 100% Oxford Polyester Waterproof Canvas |
| Purchase Protection | 6 Months |
| Support | 7 Days per Week |
Assembly and Safety Manuals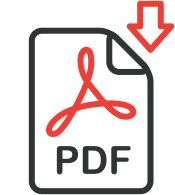 sensory-swing-pod-manual.pdf