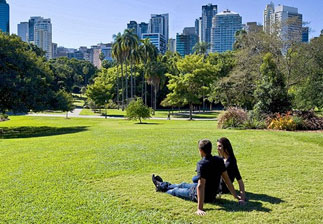 Brisbane is perfectly located for hammock use, with some of the best weather in the country. Beautiful one day, perfect the next couldn't apply better. Take advantage of the sunshine and cool breezes with a hammock of your own.

We have Hammocks, Hammock Chairs and Free Standing Hammocks for your back yard, your verandah, your camping trip or picnic.

We are based in Brisbane, so if you're ordering from Brisbane, the Gold Coast or elsewhere in Queensland, you'll benefit from our fastest delivery times (usually 1-3 days).
We have a coupon code available for Brisbane and surrounding areas (including Gold Coast, Sunshine Coast etc).
5%-OFF-BRISBANE