For heavy duty users such as schools or clinics who require the most solid option, this nest swing uses steel-core rope, chains and the circle is 10cm thick, meaning it can support up to
500kg
compared to 100kg for regular 100cm nest swings.
It is made from weather resistant materials, and comes with thick 50cm galvanised chains and stainless steel carabiners, so it can be swapped between 180cm and 230cm tall.
Following is a summary of the main differences between the heavy duty and a regular 100cm nest swing: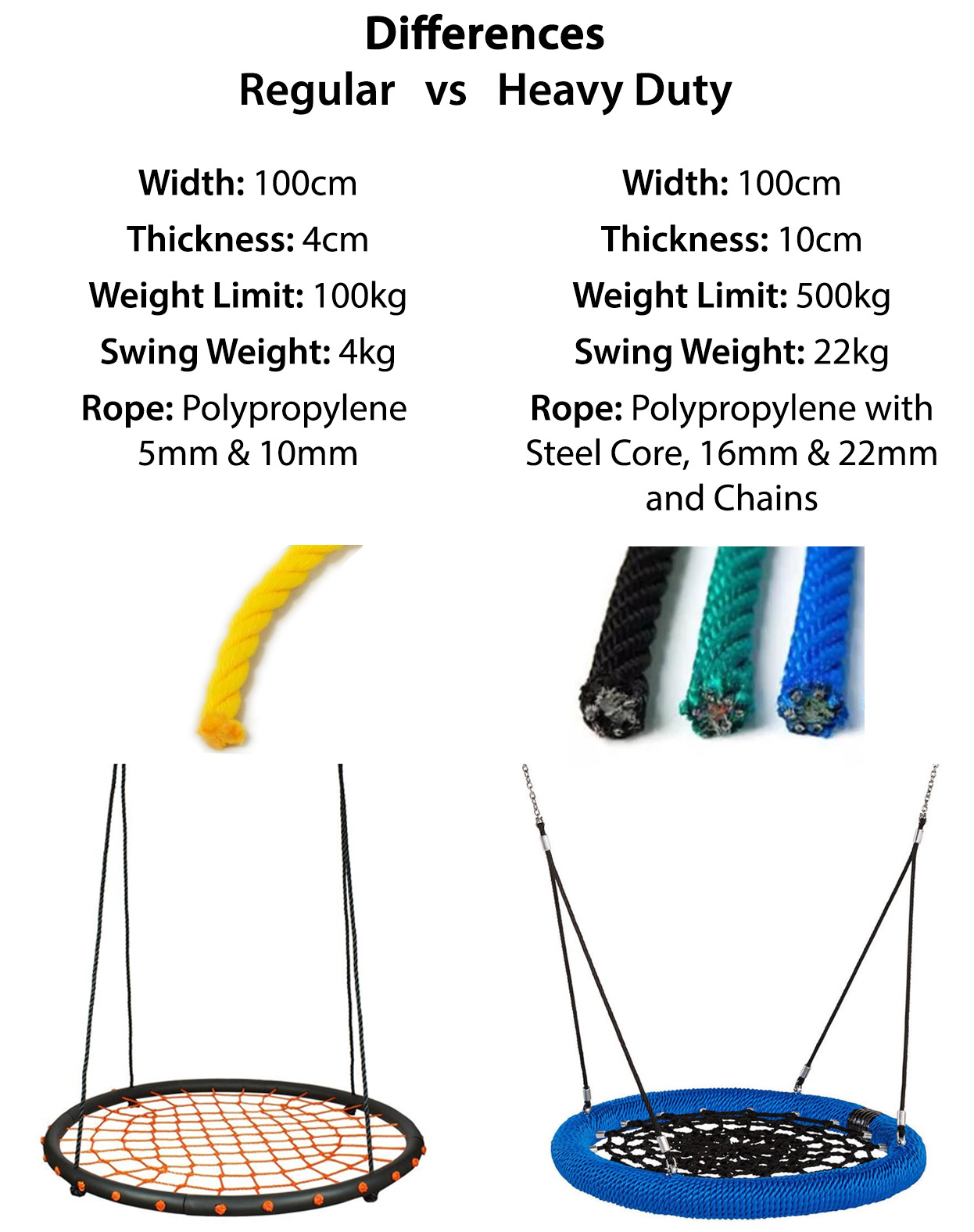 To get the most out of the 500kg weight limit, it's suggested to have an equally strong stand. Our stands are designed to match with our regular nest swings, so if using it with high weight, you may need to source a heavy duty stand elsewhere, or to have another type of setup.
Hanging
It can be hung from 1 point for spinning and swinging in every direction, or from 2 points to have it swing mainly forward and backward. The swing includes 2x 50cm chains, each with 2 large carabiners, so you can hang it with or without the extension chains.
Note 1:
Stand pictured for perspective only. Stand not included.
Note 2:
You'll find some optional accessories on this page. The weight capacity of the accessories may be lower than that of the swing, so do take note.
Note 3:
The chains will be sent separately to the swing, but in a similar timeframe, so you'll receive 2 deliveries.