$219.95
RRP:
$239.95
(You save

$20

)

Quick Summary
Padded Seat (Polyester Pillow)
Waterproof Oxford Polyester Canvas Material
Strong and Easy to Assemble Stand
Perfect for Indoors
Popular with Child Occupational Therapists
Capacity: 80kg
Stand Height: 2.1m
Green and Orange Waterproof Sensory Swing with Stand
Item Description
This set combines a green and orange waterproof sensory swing (made from special waterproof Oxford polyester) with a stand for indoors, so you're able to use this swing both indoors and outdoors. For outdoor use, we suggest using a tree strap for hanging.

Many people are not able to install hanging accessories in their ceiling, so a sensory swing with matching stand proves very convenient in these situations.

The stand is often set up in a child's bedroom, play area or in a child occupational therapy clinic.

The stand measures 2.1m tall, so you can check your set-up area in advance to make sure that it will fit. It is easy to assemble and comes with hanging accessories (chain, carabiner and S-hook) which help to adjust the hanging height.

The young woman pictured is 23 years old and weighs 60kg. This is approximately the maximum size that the swing supports, as it's getting tight.

Why is this one so popular?

If you want to hang a sensory swing indoors, then this is the most convenient way to do it. It is even suitable for use in an apartment, or elsewhere that you can not install a hook in the ceiling.

Children with autism tend to find sensory swings calming, while the swing is also a physical activity at the same time - useful for sensory integration. That is why it is also popular with child occupational therapists.

You may consider adding a blanket inside, if the weather permits, particularly for smaller children who may want a flatter seat.
Specifics
| | |
| --- | --- |
| Weight Capacity | 80kg |
| Swing Length | 1.4m |
| Swing Width | 0.7m |
| Stand Height | 2.1m |
| What's Included | Sensory Swing, Stand, S-Hook, Chain and Carabiner |
| Material | Waterproof Oxford Polyester, Powder Coated Steel |
| Purchase Protection | 6 Months |
| Support | 7 Days per Week |
Assembly and Safety Manuals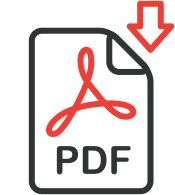 X-stand-diagram.jpg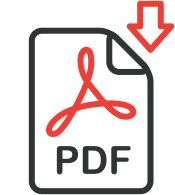 sensory-swing-pod-manual.pdf