$199.95
RRP:
$219.95
(You save

$20

)

Quick Summary
Largest in Australia
Seats Multiple Children or Even Adults
Capacity: 140kg Suggested
Hanging Length: 1.2-1.6m
Swing Width: 150cm
150cm Black Rope Nest Swing
Item Description
150cm is the largest size of nest swing available in Australia, and stocked only by Heavenly Hammocks & Swings, so it's totally unique! The most obvious advantage is that while a 100cm swing is mainly for kids, a 150cm swing can fit adults too. Add a quilt and pillows on top and you've got a very relaxing place to lay down (we've tried it and can confirm).

The swing is very roomy, so could fit multiple kids easily. The swing is made from woven rope, which provides some slack. Some people prefer the mat style over the rope style, though with a quilt on top, this one can have the best of both worlds.

The suggested age is 3+, while the child pictured is 3 years old. This one is great to sleep on with a quilt and pillows. The suggested weight limit is 140kg.

The outer ring is padded for safety and comfort, while the swing uses 8 outer ropes rather than the usual 4 for stability and strength.

Hanging
Since the swing adjusts from 120-160cm tall, it can fit on most stands.

Instead of a stand, you may use tree strap, anchor plates, or ropes. Then you just need a sufficiently strong hanging point with enough space to swing. The height of the hanging point can vary, as the swing can adjust from 1.2-1.6m tall and the tree straps or other hanging accessories can be adjusted too.

The hanging height should be low enough that you and the children can get on and off safely. Also consider the safety of the surrounding area such as the floor (grass is softer and safer than cement) or objects below the swing (remove potentially dangerous objects eg. toys).

Once it's set up, it's ready for not only the kids, but adults too. That is the great benefit of this swing. Just check the strength of the setup and you're ready to swing.

Note:
This swing is easier to put together than the 150cm mat style. The mat style connects to the outer ring with tabs, which make it more difficult to put together, as the mat has to be very taut. The 150cm rope style needs 1-2 people to put it together while the 150cm mat style needs 2-3 people.
Video
Specifics
| | |
| --- | --- |
| Weight Capacity | 140kg Suggested |
| Hanging Length | 120-160cm |
| Swing Width | 150cm |
| What's Included | Rope Nest Swing with Adjustable Ropes |
| Purchase Protection | 6 Months |
| Support | 7 Days per Week |
Assembly and Safety Manuals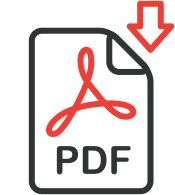 150cm-rope-nest-swing-manual.pdf