By Monisha Iswaran
Hyperactive children can definitely take a toll on your patience, as it is difficult to think of ways to continuously amuse them. All children at some point or another get into a crazy mood where them seem to be incapable of sitting still. So here are a few activity ideas to relax children, whether it's just before bed, a long car trip or any other times you need them to take a breath and calm down: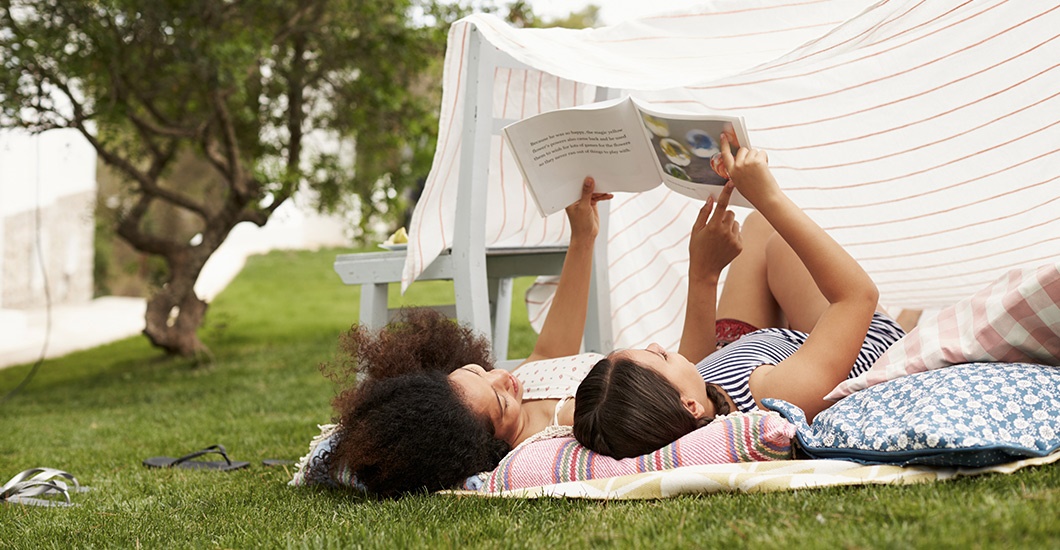 1. Blowing Bubbles
A simple, virtually no-cost activity that is often overlooked: blowing bubbles! This is a way to pass the time that's been amusing little ones for decades, before the invention of ipads, iphones and the technological distractions that have been developed recently. It can be extremely soothing to engage in an activity that is completely free of digital devices and technology, and is a bundle of simplicity and fun all rolled into one! If you don't want to go out and buy your soapy bubble mixer, it's way more fun to make it yourself - and this can be part of the fun, relaxing activity too. Get the ingredients together and show your little one how to make their own bubbly mixture. It'll be great fun and a wonderfully stress-free way to unwind some of your little one's seemingly limitless energy.
2. Get Them Moving
Sometimes the only way to get kids to calm down and relax is through getting the pent up energy out of their system through exercise and physical activity. There are a whole range of
fun ways to get your kids moving
out there for you to explore! One great idea is to take them out to a nearby park for a simple walk in nature. Learning to have a calm stroll and appreciate their surroundings is a skill that your kids will appreciate when they are busy adults who need a timeout from their hectic schedule.
Another great idea is to go for a bike ride.
Attach a sturdy bike trailer
to your bicycle and pull them along for a relaxing ride in the fresh air. There's nothing like a cool breeze in their face to calm your little ones all the way down. Alternatively, bring them to a kids yoga or
dance class
to help them release tension and settle down.
3. Create A Reading Corner
Setting up a corner of your household dedicated to your little one's reading, will encourage them to participate in this calming activity. Make it really comfortable with cushions, perhaps a little canopy to make it feel tent-like (or set up an actual tent!), so that they feel as though it's their own special little area to dive into fantasy and fairytales.
Reading is extremely calming because your kids will be sitting still without even realising they are doing it. Books consisting of vivid words and pictures keep children's minds so captivated that they'll hardly know how still and calm they are being.
4. Simple Baking With Kids
Another great activity that is great and perfect for you to do with your kids is baking! You get to bond with them by working alongside them, and develop their skills all at once. Before you know it they'll be baking up treats for the household! This gives them an activity to focus their attention on, rather than running around the house wreaking havoc.
Try and focus on making healthy, low-sugar recipes, since we all know what happens when little ones get a sugar spike. After baking a healthy treat, they can end the activity off with
enjoying a snack in their high chair
!
5. Listening To Calming Music
A great way to get your kids to calm down is to have a familiar playlist of calming music that you play to unwind before bedtime, or whenever they've gotten a little out of hand. The combination of soothing tones and familiarity of songs is bound to have them sitting down and humming along within minutes.
Hopefully these 5 activities help you to get your kids to calm down, rather than rushing around causing both yourself and them heaps of unnecessary stress. Good luck trying them out with your little ones!