$179.95
RRP:
$199.95
(You save

$20

)

Quick Summary
Supportive Padded Seat
Strong and Easy to Assemble Stand
Perfect for Indoors
Capacity: 120kg
Hammock Chair Length: 1.4m
Stand Height: 2.1m
Beige Padded Hammock Chair with Wooden Arm Rests with Stand
Item Description
This set includes our popular beige padded chair with wooden arm rests, a chair stand and extra accessories to adjust the hanging height. It is perfect for use indoors or on a verandah.

If you have a chair on its own, you'll need to hang it by using a tree strap or a screw hook installed in the ceiling. The stand solves this and makes hanging very convenient - no matter if you live in an apartment, if you are renting, or don't have a hanging location.

The stand measures 2.1m high, which is tall enough to hang from, without hitting the roof. The extra accessories included with the stand are: a carabiner, an S-hook, and a 33cm chain. You adjust the hanging height of the chair by connecting the chain to the stand as pictured, then connecting the carabiner to various loops of the chain.

Why is this one so popular?

The beige colour is a nice neutral tone that works well with most any decor. Whether you like the padded seat with wooden arm rests rather than one of our other chairs comes down to preference. The stand is great, in that it allows anybody to use the chair. Not everybody has the option of hanging with a screw hook or tree strap.

The chair itself measures 1.4m in height by 1.0m wide. Please click on the photos to get a better view of the chair with a model pictured for size.

While the stand is powder coated for weather resistance, the set is best kept under cover when not in use. The chair is made from cotton so should be protected from moisture.
Specifics
| | |
| --- | --- |
| Weight Capacity | 120kg |
| Chair Length | 1.4m |
| Chair Width | 1.0m |
| Weight | 1.5kg |
| Stand Height | 2.1m |
| What's Included | Hammock Chair, Stand, S-Hook, Chain and Carabiner |
| Material | Organic Cotton, Inner Padding, Powder Coated Steel |
| Purchase Protection | 6 Months |
| Support | 7 Days per Week |
Assembly and Safety Manuals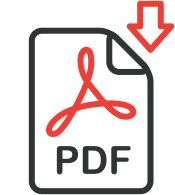 X-stand-diagram.jpg